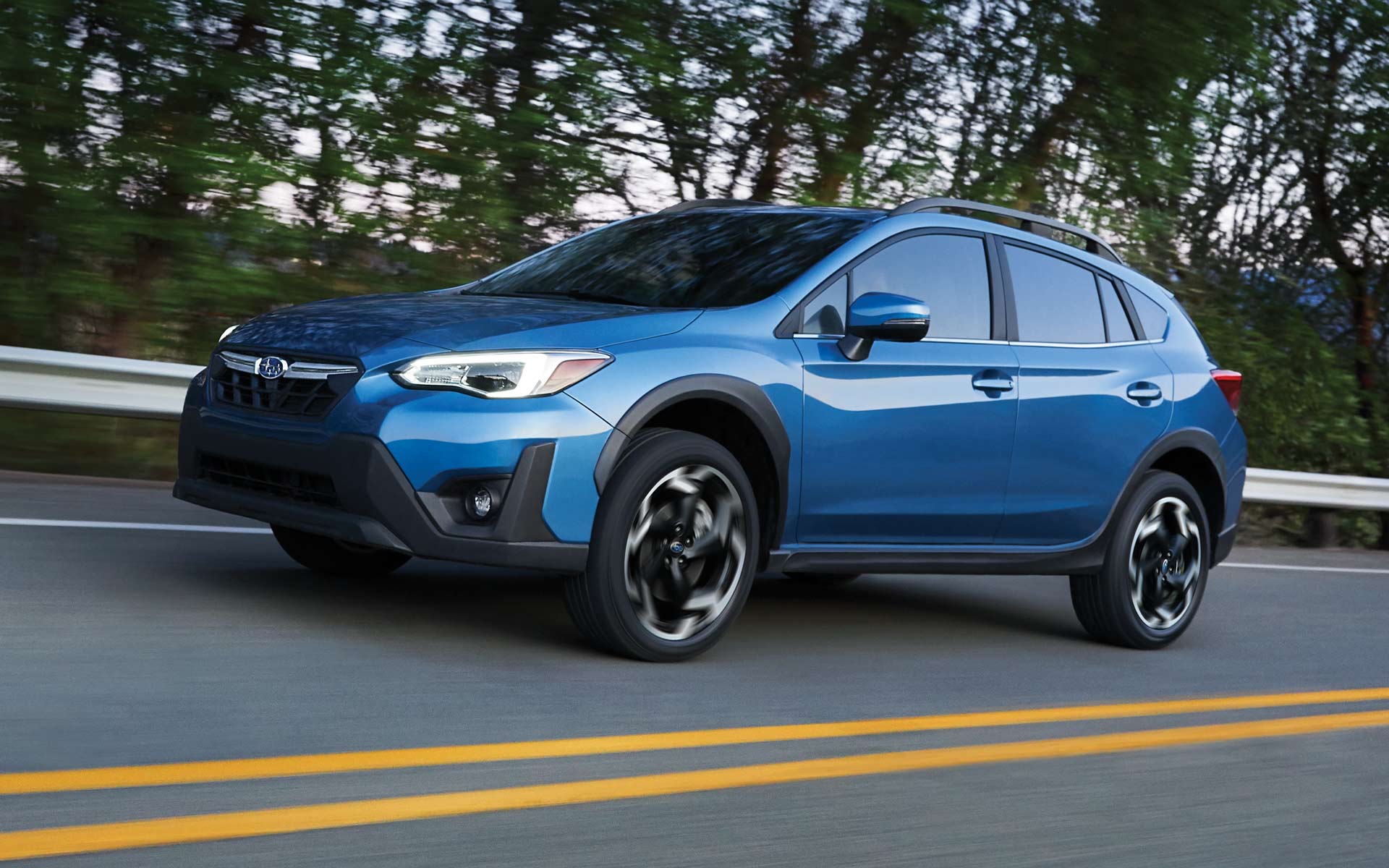 2021 Subaru Crosstrek for sale in Bay City, MI
BASE MSRP: $23,295 - $36,000
Horsepower: 152
Estimated City MPG: 28
Estimated Highway MPG: 33
Introduction
Built for the adventurer, the 2021 Subaru Crosstrek is versatile and sporty. Designed with off-roading and challenging driving conditions in mind, this SUV will handle anything that comes your way with ease. The 2021 version of the Crosstrek also introduces a new hybrid model for a more economical option. Competitively priced as well, owning a reliable and enjoyable SUV like the 2021 Subaru Crosstrek is a worthwhile investment for years to come.
2021 Subaru Crosstrek Trims
The 2021 Crosstrek promises to be a great SUV for city drivers and outdoor enthusiasts alike. With the mix of performance and functionality all five trims offer, driving the Crosstrek is a revolutionary experience. Selecting the right trim level for a driver's needs is easy with the super variety of trims available to the Mid-Michigan consumer.
2021 Subaru Crosstrek: from $23,295
2021 Subaru Crosstrek Premium: from $24,345
2021 Subaru Crosstrek Sport: from $27,545
2021 Subaru Crosstrek Limited: from $29,045
2021 Subaru Crosstrek Hybrid: est. from $36,000
Performance
Adventures require performance, and the 2021 Subaru Crosstrek has the power the driver needs to take on a Michigan adventure. The four-cylinder engine on the base Crosstrek offers 152 horsepower and an EPA-estimated 28 MPG city/33 MPG highway fuel economy for a perfect combination of sporty and economical. A larger 2.5L engine is available for the Crosstrek as well, upgrading the performance to an impressive 182 horsepower. For the hybrid engine option, drivers will greatly appreciate the combination of competitive performance and economic efficiency to the traditional gas-powered engine choices.
Interior Features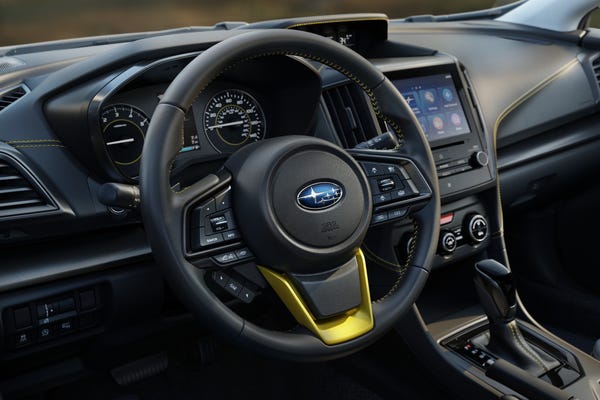 Despite being known for superior handling and performance, the 2021 Subaru Crosstrek is also remarkable inside. Comfort features like plush seating ensure driving the Crosstrek remains a pleasurable experience no matter where the driver goes. All trim levels of the 2021 Crosstrek come fitted with the Subaru StarLink infotainment system as well, giving drivers and passengers access to nice selection of applications. Integration to both Apple CarPlay and Android Auto for applicable devices provides immediate access to everyone's favorite music. Upgrading to the Limited or Hybrid trims also introduces SiriusXM® Radio capability to the media suite.
Safety Features  
Operating the 2021 Crosstrek is easy with the impeccable attention to detail Subaru has placed into the driver aids and technology. All-Wheel Drive (AWD) is standard across all trim levels, making the Crosstrek a great value as well as easily maneuverable. The Crosstrek has received a five-star crash rating from the National Highway Traffic Safety Administration. The SUV is also a top-safety pick+ from the Insurance Institute of Highway Safety. Safety features such as lane-keeping assist and automated emergency braking are available on all trim levels as well.
The new 2021 Subaru Crosstrek is available for sale or for lease at Thelen Subaru in Bay City, Michigan. Stop by today our Mid-Michigan dealership for a test drive and let us show you everything this amazing SUV can offer.