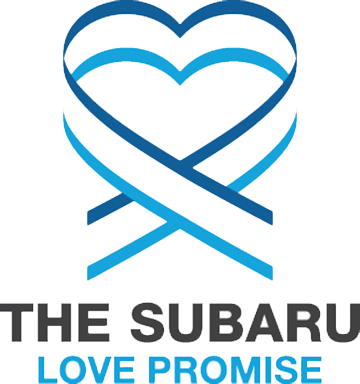 What is the Subaru Love Promise?
Subaru and our retailers believe in making the world a better place and the Subaru Love Promise is our vision of respecting all people. This is our commitment to show love and respect to our customers and to work to make a positive impact in the world.
How is Thelen Subaru dedicated locally to the Love Promise?
Our Love Promise can be seen in various partnerships with local charities and non-profits. We're grateful for the opportunity, not only to be a part of our community, but to serve as well. We are proud of our employees that volunteer their time and talent to the many charities we support through the Thelen Family Foundation. We are proud to be a part of making the community we live in just a little bit better.
Humane Society, Mid Michigan Rescue, Angels Among Us, Michigan Reptile Rescue, A Few Steps From Home
Ducks Unlimited, Whitetail Unlimited, Sierra Club Foundation, Arbor Day Foundation
Delta College, SVSU, Northwood University, All Saints Central HS, Saint Stans Athletic Club
State Theater, Bijou Orchestra, Bay Area Family YMCA, Toys for Tots, Bay City Fireworks Festival
American Heart Association, American Cancer Society, Helen M Nickless free clinic, Bay Medical Charties, CAN Council
Love Promise Stories from Thelen Subaru
Subaru and Thelen Subaru believe in making a positive impact on the communities in which we live and work. We uphold that belief through our Love Promise Community Commitment. Every month, we select inspiring stories from customers and partners from around our area who strive to support our collective commitment and feature them here
Blanket Blessings - Jill B
The staff at Good Samaritan Rescue Mission is truly thankful to Thelen Subaru of Bay City for donating 100 blankets for the guests staying in emergency shelter at our location. We are currently serving 65 men, women, youth and children. These blankets are very beneficial to help provide comfortable and warm bedding to those in need. Thank you to sales staff member Kelly Isbel and the rest of the Thelen Subaru team for your generosity.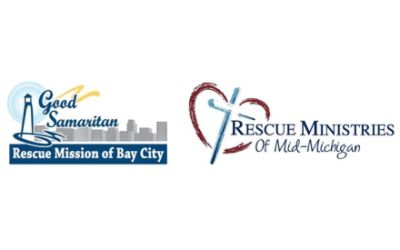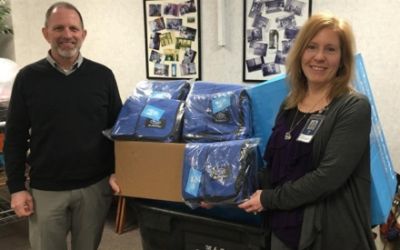 ---
Thelen Subaru Saves Lives During Pandemic - Jordan R
Versiti Blood Center of Michigan would like to thank Thelen Subaru in Bay City, MI for saving lives during the Pandemic. Thelen Subaru hosted a blood drive on September 30, 2020 and collected 15 lifesaving units of blood. Overall, 45 local hospital patients will receive blood products from the blood drive. THANK YOU, THELEN SUBARU!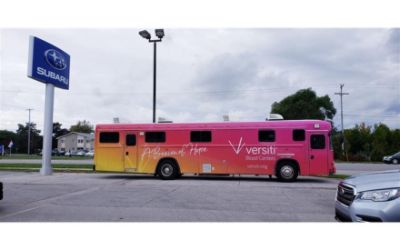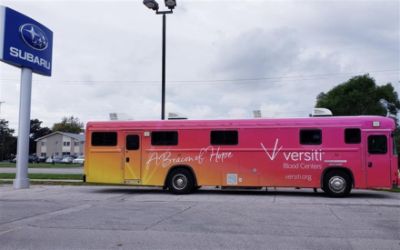 ---
We Make A Life by What We Give. - Thomas T
Our mission at Camp Fish Tales is to provide a unique and exciting outdoor learning experience where adults and children with special needs interact and develop skills that enhance their health, abilities, independence and quality of life. Thomas Thelen and Thelen Subaru have been instrumental in making this happen. The Staff and the Board of Directors of Camp Fish Tales are proud to acknowledge the dedication and commitment of our friend, Thomas Thelen and Thelen Subaru. Tom gave so much of himself for the betterment of camp. His leadership on the board was what helped bring camp back to what it is today. As the chair of the building and grounds committee, Tom led the campaign to build a new 24 bed cabin. He was a tireless supporter and he truly believed that we should provide the best facilities possible for our campers. He believed in the mission and values of camp, and was dedicated to its success. Tom was a delight to know on both a professional and personal level, and we are grateful for his many contributions to camp. We are thankful that Thelen Subaru is committed to this amazing resource in the Great Lakes Bay Region. We couldn't do it without the support of our community. Tom's legacy will carry on in the memories that the campers create here each year.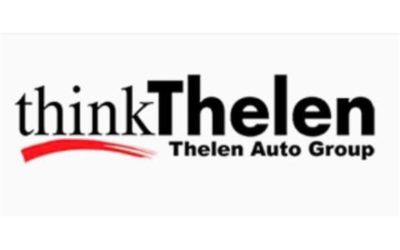 ---
Thelen Subaru brings comfort to cancer patients - Jamie R
On Thursday, July 18, the Michigan Chapter and Thelen Subaru has the pleasure of delivering 80 blankets to the Pardee Cancer Center at Mid-Michigan Health as part of the Subaru Loves To Care program. These comforting gifts were accompanied by personalized messages of hope written by the customers and staff of Thelen Subaru. This incredible act of generosity was warmly received by the Pardee staff who were thrilled to distribute these comforting gifts to their patients. "Every patient that comes through the doors gets a blanket," said Debra McGill, Manager of the Treatment Fund. "It's really nice to have something warm, especially when you're going through what our patients go through." We also had the opportunity to deliver a blanket to Mickey, a patient receiving treatment at the facility. "I like making treatment fun...dressing up in costumes and staying positive," he said. Being able to deliver a small gesture of comfort that day and seeing his smile perfectly captured why the program exists. Thelen Subaru has participated in this program for several years, and is excited to explore partnership and team opportunities with the 2019 Mid-Michigan Light The Night event. Many thanks to everyone at Thelen Subaru and the Pardee Cancer Center not only for a memorable day, but for supporting LLS's mission to cure blood cancers and improve the quality of life of patients and their families.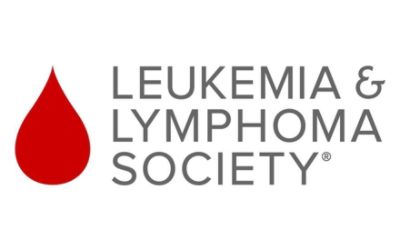 ---
Thelen Subaru Delivers Blankets - Jo B
On July 12th, Rob Curran from Thelen Subaru in Bay City, Michigan, donated 80 warming blankets for patients to use at Pardee Cancer Treatment Fund. Graciously receiving these blankets on behalf of Pardee Cancer Treatment Fund was Debbie McGill along with other staff members. Blankets warm patients who are undergoing chemotherapy treatment, providing them with a cozy experience during a difficult time. Thanks to Pardee, Subaru and LLS, we are making connections that count!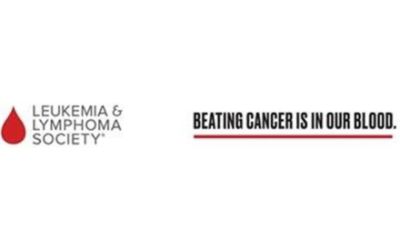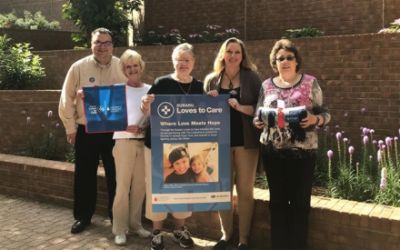 ---
Thelen Subaru - Alicia J
Midland cancer patients got a little encouragement from Thelen Subaru and the Leukemia & Lymphoma Society last week. On Tuesday, staff from the LLS, Michigan chapter drove to the Pardee Cancer Center, where blankets were set to be distributed. "It's great to be able to help out in our community," said Rob from Thelen Subaru. "I am glad to be giving back to those battling cancer." While taking a photo to commemorate the occasion, other staff members and patients made faces through the courtyard windows at the doctors accepting the gifts – it was clear laughter was a huge part of what makes Pardee Cancer Center tick. As the last of the blankets were brought into the office, cancer center staff welcomed a surprise visit from a patient looking for her oncology doctor. Toting a box of doughnuts, she exclaimed "I love this place – it saved my life!" All of us were touched by the fitting end of the visit.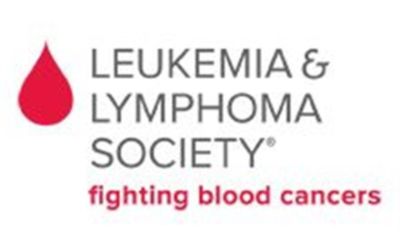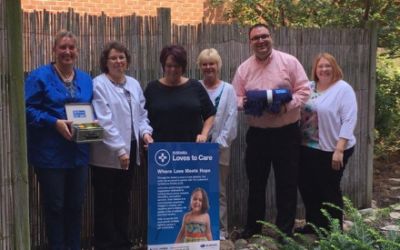 ---
Delivery of Blankets to Sparrow Hospital - Alicia J
On August 8, 2017 Thelen Subaru and the Leukemia & Lymphoma Society (Michigan Chapter) delivered blankets to Sparrow Hospital.
---
Thelen Subaru Cares for the Homeless and Hurting - Marlene M
As a compassionate partner with Good Samaritan Rescue Mission, Thelen Subaru helps provide hope & care for over 1,000 homeless men, women, and children annually in the Bay Area. Good Samaritan helps people find housing, and through the Life Skills and Jobs for Life programs men and women are able to find good employment. These available programs and opportunities enable people to move beyond their homeless situations. We are very grateful for the community and Thelen Subaru's kind hearts. We could not serve those in need without their help!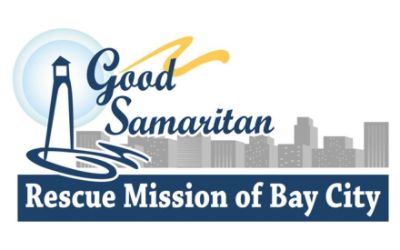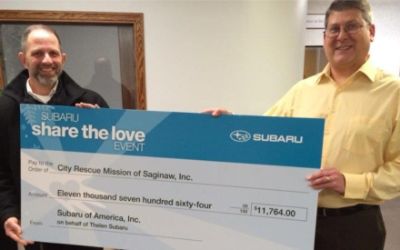 ---
Two Men and a Truck - Ashley A
Thelen's "Love a Pet" event. What an event! I am the owner of Two Men And a Truck in Bay City MI. Thelen Subaru asked me to help promote the event, and of course I said Yes! In addition to being a huge animal lover and care giver, I supplied the trucks to hold all of the donated food, leashes, blankets, toys ect. I had an opportunity to place pets in their forever homes, to educate the community about the importance of spaying and neutering and keeping pets safe and healthy. This is what these great events are all about. Such a great opportunity and wonderful cause to get behind. For it being the first ever "Love a Pet", it was amazingly successful. I am looking forward to next years event! Sincerely, Ashley C. Anderson Two Men And a Truck, CEO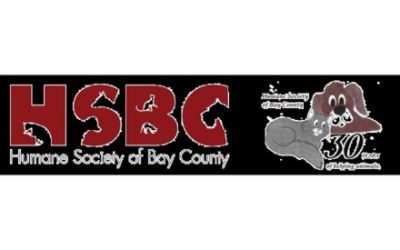 ---
Humane Society of Bay County - Jeannie W
Sincere Thanks to Thelen Subaru for their "Love a Pet" event! Saturday, June 14th, Thelen Subaru presented the first "Love a Pet" event as part of the grand opening for their new dealership. Since Subaru promotes itself as an animal-friendly vehicle, Thelen hosted this adoption day to positively impact homeless animals in our community. In addition to local animal rescues, area businesses which sell pet-related products were also included in this wonderfully successful event. "Love a Pet" was enjoyed by hundreds of people who stopped in on that beautiful, sunny day. Fourteen dogs and cats and two reptiles left the event in the arms of their new families. An additional twelve applications were completed by people wishing to adopt a homeless animal in the future. "Love a Pet" surpassed the expectations of all involved. In fact, the Thelen staff is planning on making "Love a Pet" a yearly event, with the focus always remaining on adopting homeless animals. The Humane Society of Bay County is proud to have formed a partnership with with Thelen to save the lives of deserving, homeless pets. A huge thank you to all those involved in the event and a special thank you to Thelen Subaru, a local business that believes in the rescue and sterilization of homeless animals. And a special thank you to Thelen employees Brent Raquepaw and Josh Faulk, who worked so hard to make this event a huge success.
---